Testimonials play a big role in the commercial space It is enough to remember how we choose a hotel or restaurant, evaluate services and much more. Testimonials are one of the most powerful tools in business: they can both harm a company and increase its reputation. How to write a review about a company to attract new loyal customers, we will tell you in this article.
Positive reviews are already part of the success of a company, product or brand. In times of almost total internetization, consumers strive to collect as much information as possible about a product, service and company in particular. And only then make a purchase. But do not forget about the company's image: the higher the consumer's confidence, the more chances to increase the percentage of sales.
Not surprisingly, the search query "how to write a quality review" is very relevant. After all, only one Yandex processes almost 60 million requests "reviews" per month! An impressive figure, isn't it?
In addition, testimonials are often highlighted as an additional clue for other requests. For example, "rest in Odessa reviews". And even if you were looking for information about a vacation in this city on the Black Sea coast, Google and Yandex will still give this tip. The user will somehow click on this request.
Therefore, you need to know how to write a review correctly so as not to scare off a potential client.
Who should be trusted to write reviews?
A common mistake many business owners make is that customers will always be generous with reviews, especially positive ones. In practice, even if you fulfill your obligations in good faith, not all buyers, consumers leave reviews. At best, this is 10% of all customers.
Therefore, the company needs to supplement its page on the website, in the social network account with self-reviews. But not everyone knows how to write a beautiful review, which will play a plus, and not vice versa. An implausible, unnatural review can reduce the level of trust in the company.
This can be done in different ways:
cope with independent forces, instructing one of the employees to write a couple of reviews;
contact freelancers from content exchanges;
entrust the work to professionals.
Each option has a place to be. But if the reputation of the company is at stake, then it is better to use the services of experienced authors who know how to write a review about the company. Only professional copywriters are capable of competently and efficiently approaching the task.
What should be the positive feedback?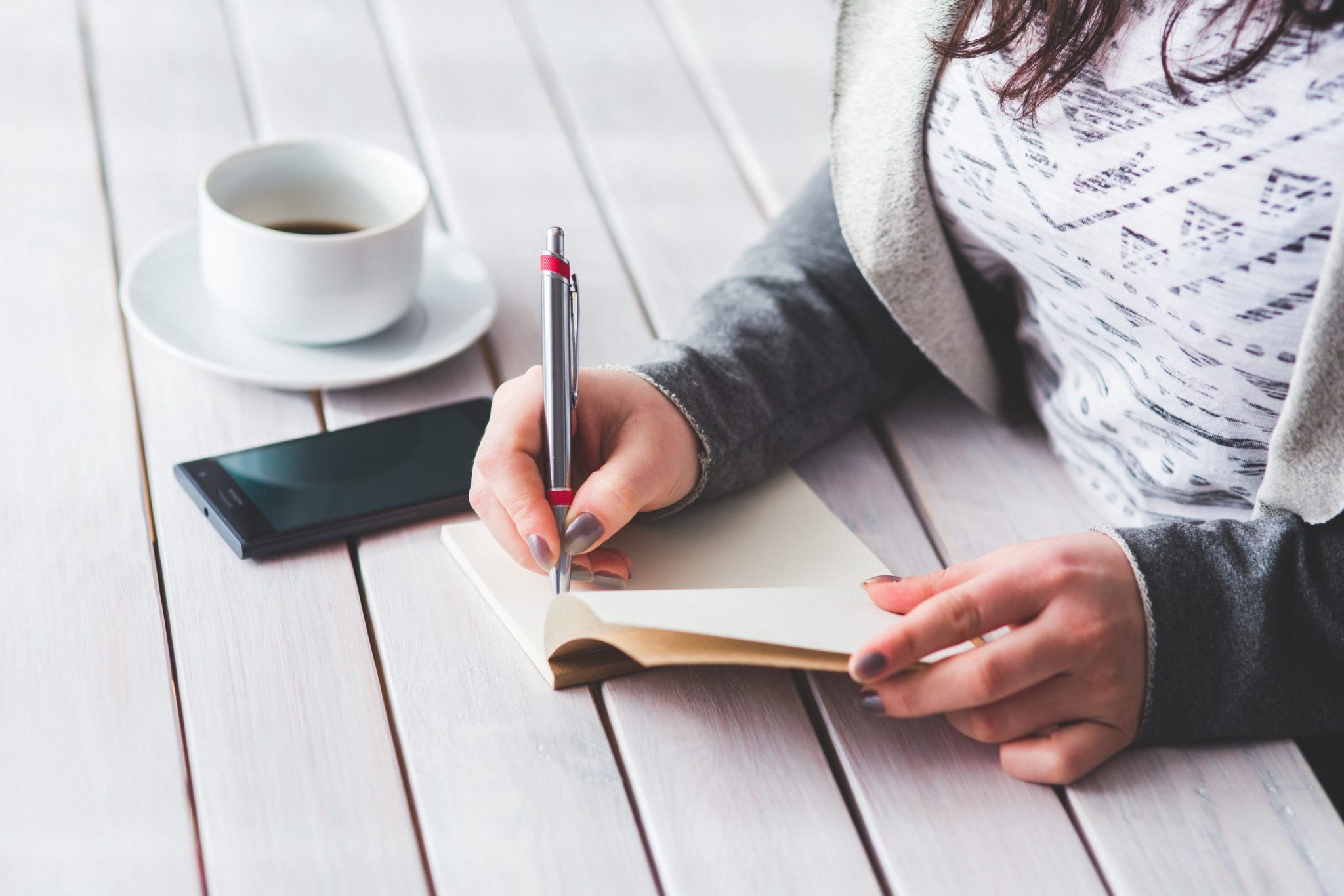 Writing credible positive feedback is not an easy task. Here it is important not to cross the fine line where a sensible response to a product, service, or work turns into outright flattery. If you do not know how to write reviews correctly, then it is better not to take on this business, but to give the job to an experienced employee of a copywriting agency.
Any review should contain not only positive emotions from cooperation or purchase of goods, but also contain some facts that will not arouse suspicion in a person. In other words, the text should contain specific information that the person actually used the services or bought the product. Therefore, understanding how to write a review about the company is very important.
Positive feedback should include the following points:
Value. Reviews encourage people to make purchases. But for this information about the product, the store must be complete, informative and useful. Those. we need specifics, not "the salad was delicious, the waiters are attentive."
Naturalness. Even hiring an experienced copywriter who knows how to write a review correctly, you can give him the challenge: you don't need to structure, as with regular text. People are all different: someone writes with errors, someone likes to put everything on the shelves. If all reviews are "licked", edited according to the rules of the language, the user will immediately understand that there is a "order". Just when writing reviews, you can forget a little about spelling and grammar.
Rationale. If the review is published on a special site, then it is desirable to have media or documentary evidence. For example, a photo of a product or a receipt, but taken under normal conditions. This will reassure the user that the review is real.
Realism. Knowing how to write a review correctly, you can present the company in a positive light and respond to the target request. Those. The review should give the reader a sense of reality, not a desire to present the firm in a good light.
Writing a positive review is a joint work of the contractor and the customer. The first must show creative talent and be able to put oneself in the shoes of the consumer, the second must provide the necessary confirming, real facts.
To know how to write reviews about a company, the sample is a good example of this: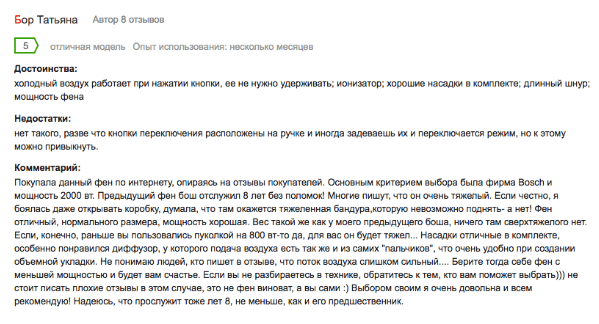 Those. here are not two words about the pros and cons, but also a detailed commentary.
If you want to increase audience loyalty, increase sales and attract new customers, then you should think about such tools as reviews – from real consumers or ordered from specialists. For example, in our agency, whose copywriters know how and know how to write a review beautifully.