Copywriting is a special kind of print art. Its main task is to advertise goods and services. As soon as the business began to actively develop on the Internet, there was an urgent need for high-quality texts. Since that moment, the profession of a copywriter has become one of the most popular in the Internet marketing market. However, concepts such as types of copywriting and types are often confused. If types of content in copywriting are a broader phenomenon of what content should be, then types are a slightly narrow concept that distinguishes texts by goals, style, tasks, etc.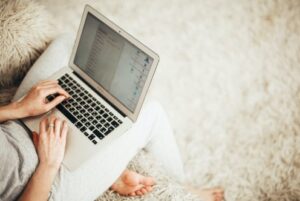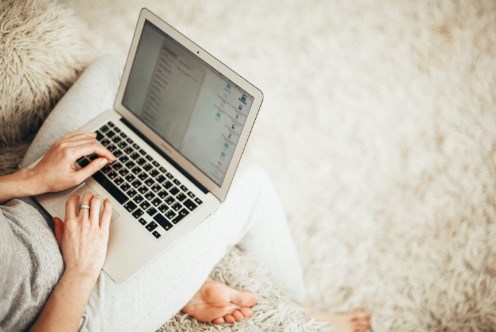 There are four types of copywriting:
Polygraphic. This type is suitable for writing ads in print media (magazines, newspapers), flyers, leaflets. This also includes text for business cards, where sometimes you need to show imagination and creativity, and not just write the name of the company, full name and position.

Advertising. This type is somewhat similar to printing, but with some peculiarities. It is very important here to convey the essence of the proposal in a concise text format. In other words, the ad type is used to create advertisements on posters, billboards, public transport advertisements. It is considered one of the most valuable and expensive types of copywriting. In addition, the author must have good knowledge and skills in writing such texts.

Web copywriting. This type includes texts that are published on the Internet. These include e-mails, pop-up texts, blog articles, social media posts, etc.

Writing texts for appeals, mass media. This type of copywriting includes texts for press releases, announcements, scripts, congratulatory speeches, etc. Considered the most expensive content format. It already requires a lot of experience in writing texts.
The presented types of copywriting are in great demand in all areas of business. And in which direction to develop, the copywriter decides for himself.
What are the types of copywriting?
In most cases, copywriters write on almost all topics using different types of content. Beginners often take on writing texts in various topics, but over time they choose the area that is closest to them.
So, what types of copywriting texts exist:
Selling. Perhaps the most popular and demanded type of content. So popular that customers sometimes forget about other types, offering website visitors, pages on social networks only selling texts. This type of content is used when describing product cards, in advertising. When writing marketing content, it is important to take into account the psychology of the audience, to know and understand its preferences. Consumer care is of particular importance, i.e. it is necessary not only to advertise a product or service, but to tell about the benefits for the buyer.

SEO copywriting. For effective work in the network, special attention should be paid to search engine optimization. And for this, it is necessary to include keywords in the texts and additional relevant words – LSI phrases. However, you should not overuse keywords either: the reader is unlikely to like overspammed material, and the search engine will not take it with a bang. True, not all customers understand this, and they still prescribe a large amount of "keys" in the TK.

Creative. Writing a beautiful slogan for advertising, composing a text for a jingle, coming up with a bright and catchy headline is a task for a creative copywriter. This kind of copywriting article pays good money. Only for this you need to have a really big imagination and creativity.

Informational. When only one product advertisement reigns in articles, a blog, or a social network account, few people will keep it. Today, no one likes it when people are constantly being forced to do something. In copywriting, it is better to dilute these types of texts, for example, with informational content. You can tell an interesting story about creating a product, some funny situations from the life of a company, etc. Such content will definitely keep the user on the site or page on a social network.

Technical. In copywriting, technical types of articles are one of the difficult types of content writing. These include various instructions, technical documentation, etc. To write such texts, you need to have the necessary knowledge or, if necessary, be ready to delve into a particular topic in detail.
The types of copywriting also include rewriting. But in fact, this is a separate type of writing texts. Rather, the presentation in your own words while preserving the essence from the original source.
Now you know what types of copywriting are. Therefore, it will not be difficult to dilute content on a website, blog or social network account.
Additional types of copywriting
The types of text writing presented above are just a conditional division, and can be modified. For example, American content manager Fiona McCrane offers her own classification.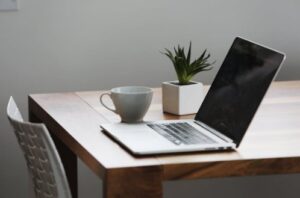 So, what types of copywriting still exist according to McRain:
Material for collecting information about the client. This type of copywriting is used mainly in landing pages. Perhaps everyone met him, going to a one-page site, where you need to leave your contact details for more information. This can be a phone number or an email address.

Motivation to buy. Everything is simple here: through the text, you need to convince the client to buy the product. Particular attention is paid to the development of objections. Those. when reading the material, the reader should not have doubts or additional questions.

Engaging content. Various promotions, sweepstakes, games are often used as engaging content. In other words, the copywriter's job is to get the reader involved.
In this article, we tried to give the most detailed answer to the question of what types of copywriting exist. This will allow not to be confused with the types of content itself in the future. In addition, in the material, we examined not only the types, but also talked in detail about copywriting itself, and what types of this area of ​​Internet marketing are.
In our agency Fabrika Slov you can order any kind of content.