Naming is considered one of the most popular directions on the PR market. It is used to promote and recognize the company, brand. At the same time, this is a complex work that is performed by more than one person. As a rule, a whole team works on this, including a copywriter. They are just waiting for creative options, suggestions for creating a memorable naming from him. What is naming and how much it costs, we will consider in this article.
Translated from English, naming (to name) is the creation of a memorable, creative name, slogan. It can be just a few words or one, but it will be cool and quick to remember.
Names are needed for:
products;
companies;
events;
catering establishments (cafes, bars, restaurants);
sports clubs;
trade marks, etc.
The list is very extensive and can be continued indefinitely. But why do you need a specialist who understands this? After all, it is much easier to come up with a name for your store yourself, without resorting to paid services. However, the more popular the niche in which you work, the closer to the city center, for example, a pizzeria, the higher the competition. And here it is important to remember! And for this you need to come up with a «viral» name that will attract the attention of visitors at first sight.
Therefore, business owners resort to such a service as copywriting naming.
What should be considered when creating titles?
The sphere of copywriting itself is not the cheapest service. And if it comes to creating creatives, then here you have to go all out. Therefore, you need to understand this point: naming – how much does it cost? The more money is invested in a business, the greater the need to create a bright and memorable name for a product, brand or the company itself. In addition, the name must be unique and not used anywhere. By the way, did you know that the name of a trademark, company, brand, product can be recorded and marked with copyright? True, this is also not cheap, but if there is work on the image, then you need to forget about saving.
And if your company is planning to enter the international market, then it is better to try here at all, since it is also necessary to take into account international standards. The invented name should read well and correctly when written in different alphabets. As a rule, the Latin alphabet is used for this. Therefore, try not to have sibilant and other difficult to pronounce and written words in the Latin alphabet in the title.
It is important to consider other norms when creating a naming. So, the name should not contradict the religious customs of another country and not cause a negative reaction. Otherwise, you can forget about entering the international market. Or change the name.
Naming – expensive or cheap?
Speaking about the cost of the service, naming is not a cheap pleasure. But there are often cases when customers ask themselves the question: naming – how much can it cost? Of course, if you go to a beginner in the profession who needs to replenish his portfolio, then you can get by with a review or a symbolic fee. If you have a limited budget and want to get a really tenacious and creative name, then there is only one way – to naming exchanges.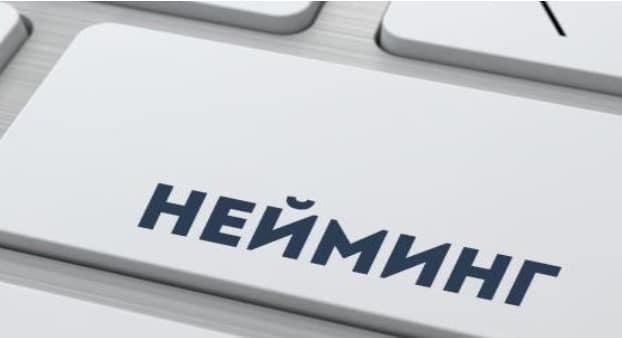 True, there are also some nuances here. The main thing is not to overdo it. Decide what exactly you need, what you want to get as a result and put a clear technical assignment for the performer. The fact that he works for, to put it mildly, a penny does not mean that you can constantly be capricious and make many edits. And if you choose a more experienced specialist, then be prepared to pay not $1-2, but much more.
Copywriters who want to develop in this direction often ask themselves how much they can earn from naming. Again, it all depends on many factors:
experience;
creativity;
ability to think creatively, etc.
This is a rather creative direction, and the approach to work should be appropriate. The main thing is to work for pleasure.
If you don't know where to make money on naming, as well as where to find a good specialist, you can contact our agency FabrikaSlov – our team employs creative and intelligent guys.