Viral content is information that is actively shared by netizens. These can be text materials, pictures or videos. For mailing they use messengers, social networks, leave links on other sites.
This type of material can be called a more familiar word for many "viral". The simplest example of viral content is memes. Images with captions in several sentences or short videos become popular in a matter of hours. They are spreading over the Internet and gaining the attention of users of all ages. The main thing is to understand what viral reach is and how to choose the right information for posting.
Principles of viral content creation
The topic of viral materials and their nature does not matter. A cute animal picture or political text can quickly gain the trust of many readers if you adhere to the following principles when publishing:
Arouse any emotion. Try to add information that will cause laughter, pity, surprise. More often than not, information that goes beyond understanding or unusual ideas becomes viral.
Use a call to action. Choose a catchy headline, and at the end of the article, leave space for the call itself so that users know what action to take.
Make the text as simple as possible. Offer information that does not require further explanation. If viral content is clear and concise, you will see it on many other sites, and users will receive it in messages from their friends.
Add lists and numbers. Headlines that have numbers in them are good at grabbing attention. And information broken down into small lists is much better perceived.
Seek expert support. If your text (or video) appears on the pages of famous bloggers or companies that are popular, your content will spread much faster.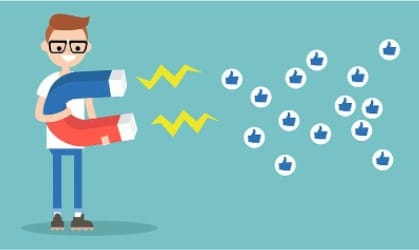 People tend to trust leaders. These are famous people who have achieved success in their business. Offer these people your content, and if they like it, your site will quickly grow in reach.
Measuring virality
To determine the virality of your content, you need to use the following formula:
C (0) * k = V.
where V is the number of users or subscribers for a certain time (who studied the content after receiving the invitation link);
C (0) – the number of target audience at the beginning of the period;
k is the coefficient of virality.
You should multiply the audience size from the moment you first published the collection by the viral coefficient (k). It measures the conversion rate of customers who clicked on a link or otherwise received information.
To achieve a sufficient level of virality, the coefficient must be greater than one. You can use a variety of ways to maximize your metrics and speed up the distribution of your content.
Pros of viral content
If you have received information that can interest a person, hurry up to distribute it on the network. You will quickly increase your reach by targeting a large number of people. Paid advertising and other marketing methods will not achieve these results.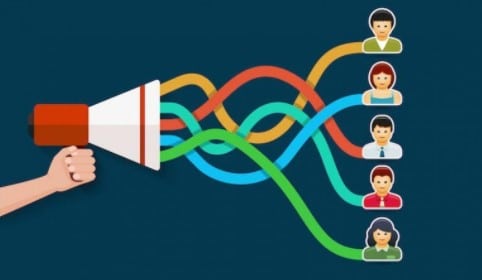 The advantage of this type of content is its naturalness. Users will be happy to share with their friends a post that interests them. This is great for marketing because viral advertising is the best way to promote your brand.
You don't need to spend a lot of money to launch an advertising campaign. The company will be recognizable, and you will easily increase the level of sales (if this is the purpose of advertising). The viral effect will last for months, so your brand will be talked about for a long time.
Please check the information carefully before publishing it. For some reason, messages become viral that will only harm your reputation and your name. Therefore, you need to carefully read viral texts and select data so that the target audience responds correctly to your publications.