Business promotion is impossible without internet marketing. Today, advertising is done by high-quality websites, beautifully and well-designed pages on social networks. This is impossible without one of the key elements – copywriting. Therefore, when choosing a performer for writing texts, copywriting skills are highly valued.
Often, among the requirements for a copywriter, one can see such as creativity, perfect command of the Russian/Ukrainian language, education of a linguist or philologist, and so on. And at this moment a reasonable question arises: who are you looking for – a writer or a copywriter?
Of course, the key skills of a copywriter should at least include a good knowledge of the rules of the Russian/Ukrainian language, the ability to logically build a text, because literacy a priori should be present in a specialist in writing texts.
Top copywriting skills
The most important skill that any copywriter should have is the ability to write beautifully and without errors. But this is only a small fraction of copywriting skills.
So, what are the skills of a copywriter needed in the work:
Vocabulary. The ability to master a word and a considerable vocabulary is perhaps one of the prerequisites for an author. In addition, a copywriter must skillfully work with synonyms: replacing one word with another synonymous can lead to absurdity in the text, since the meaning of a synonym may be different than necessary.
Understand the topic. At a minimum, the author needs to delve into an unfamiliar direction, read various materials. It's good when a copywriter understands a particular topic, but clients come from different business niches. If a performer has been working with one customer for a long time, then there is a high probability that he will soon be able to write material using his own knowledge.
Collect and analyze information. It is almost impossible to be well-versed in the construction, beauty industry and baby products at the same time – on the physical level. Therefore, you need to be able to separate the wheat from the chaff and choose only valuable and useful information for writing a text.
Own different styles. Simply put, first of all, you need to write not for the customer, but for his clients. Sometimes customers are asked to write a text briefly, with the introduction of certain facts, in other words – officially and dryly. And this client's audience is lively, energetic, wants more emotions and life in the texts.
Ability to structure the text. Long canvases of sentences are best left to classic writers. But for advertising texts that sell, you need to use the structure. People, in principle, are lazy to read, and even more so long texts. Therefore, it is important to present the material beautifully by structuring the article with headings, lists, tables or images.
As you can imagine, these are the basic skills of good copywriting. A copywriter must also be able to write simply about complex things, understand the marketing process, know how a post on a social network differs from a full-fledged article on a website, etc.
Personal qualities of a copywriter: what is important for a client?
Above, we tried to make out the professional qualities of a copywriter. What about personal characteristics? The ability to master a word, to know the subtleties and nuances of writing texts is only half the battle. No less important in the profession of a copywriter are his personal qualities.
Before we list the necessary qualities of a copywriter, I would like to note such an important character trait as IQ. Why is this indicator so important? This characteristic quite strongly influences the ability to acquire new knowledge and copywriting skills, successfully applying the acquired skills in practice. Learning is one of the main ingredients of a good copywriter, as copywriting trends change as often as in fashion.
Now let's move on to personal characteristics. For the author, such qualities are important as:
Confidence. This applies not only to writing texts, but also to the ability to defend your point of view in communication with the customer. The client is always right – a rule that is not always appropriate. If you apply for the services of specialists, you need to listen to their opinion.
Perseverance. It can be attributed to the first point as an addition. But here is the flip side: every copywriter has topics, directions in business that cause not the most optimistic feelings. Therefore, you need to be able to step over yourself if you want to become a pro in this matter.
Passion for the cause. Copywriting is a lucrative profession. However, going into this area for the sake of money is not worth it – there is a great risk of burnout quickly. Like any other job, this business must be loved. The audience is sensitive, and if the text is written with love, it is felt. As well as vice versa.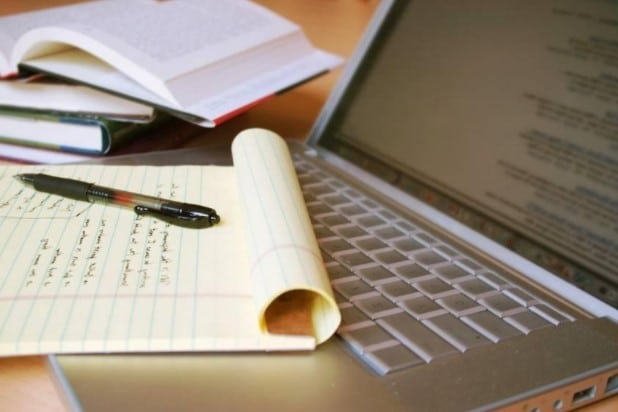 Our agency FabrikaSlov employs just such authors – confident, with a broad outlook and the necessary skills. We hope that our article on what a copywriter should know and be able to do was interesting and useful to you.